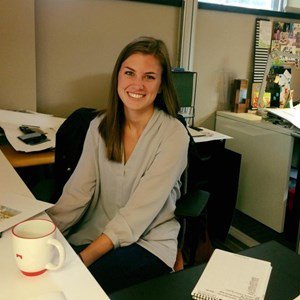 koppesally@gmail.com
785.766.7861
Hi there! My name is Ally Koppes and I am an interior designer currently based in the San Diego area. With 7 years of design experience, I have gained a breadth of knowledge and skill working in all phases of the design process on a multitude of project types including higher education, student life, science & technology, housing & mixed-use, justice, healthcare, historic preservation, education, corporate, and sports.
Through application of creativity, research, and spatial understanding, I contribute inspired concepts in a collaborative team and aim to cultivate exceptional, meaningful design solutions. I approach my work with a commitment to developing well thought-out spaces with originality, sustainability, well-being, and compassion for the user and environment in mind.
I have been a maker my whole life and outside of work, you can find me continuing to do just that – from creating art to preparing food, refinishing furniture to fixing and riding my bike, I enjoy the process just as much as the end result. Whether observing or creating, I search for and find connections with people and place wherever I go – these are the experiences that influence design and motivate me to create more.